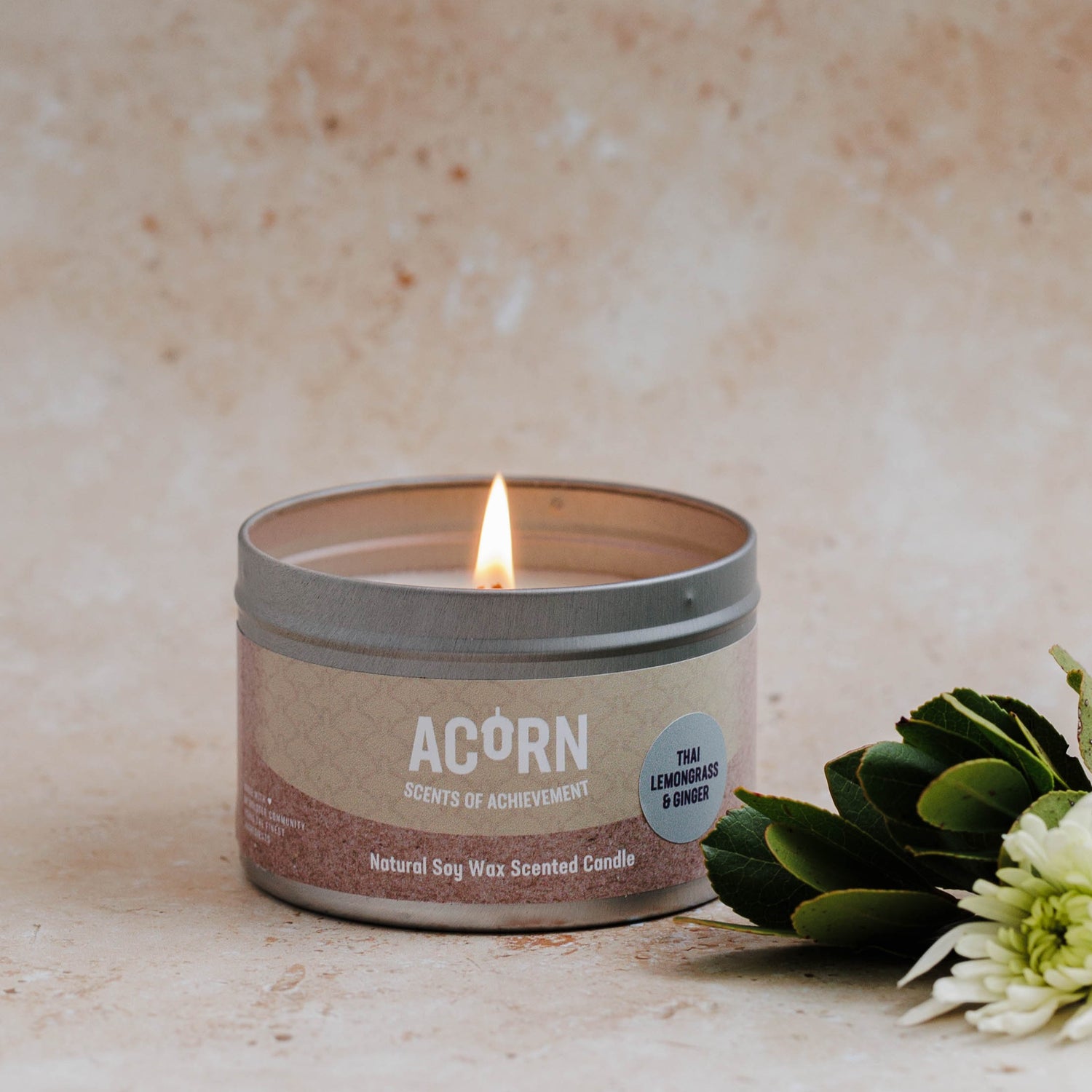 Why Acorn gifts?
Enhance your corporate gifting with Acorn gifts, lovingly handcrafted in Newry, Co. Down, by our talented community of young adults with diverse abilities. We've poured passion and care into creating exceptional products through diligent research and production process. Our gifts come wrapped in eye-catching and eco-friendly packaging, containing carefully sourced,vegan-friendly natural soy wax.
Get in touch via the form below or get in touch with a member of the team at acorn@bolstercommunity.org.
Creating Social Value
When considering corporate gift-giving, whether for your staff, customers or clients, you can create incredible social value by purchasing a candle from our stunning range, safe in the knowledge that all profits are reinvested directly back into supporting Bolster Community's vital services across Newry, Mourne and Down.
We provide our candle makers with a 'scents' of achievement and ensure every purchase
provides them with pride, purpose and opportunities.  This is truly a 'Gift that Gives Back'.  Not only are you sending a thoughtful gift, but by buying social, you are contributing to spreading the word about our organisation and the valuable work we carry out across Northern Ireland – helping us build and grow to improve outcomes for vulnerable individuals and disadvantaged communities.
How to order?
Convenient Ordering, Delivered to Your Door
We happily accept orders of any quantity, offering prompt delivery straight to your doorstep. To explore our suggestions and receive a competitive quotation, kindly reach out to us via email at acorn@bolstercommunity.org or contact Joanne at (028) 3083 5764. Alternatively, you can submit an enquiry by filling out the form below with your details.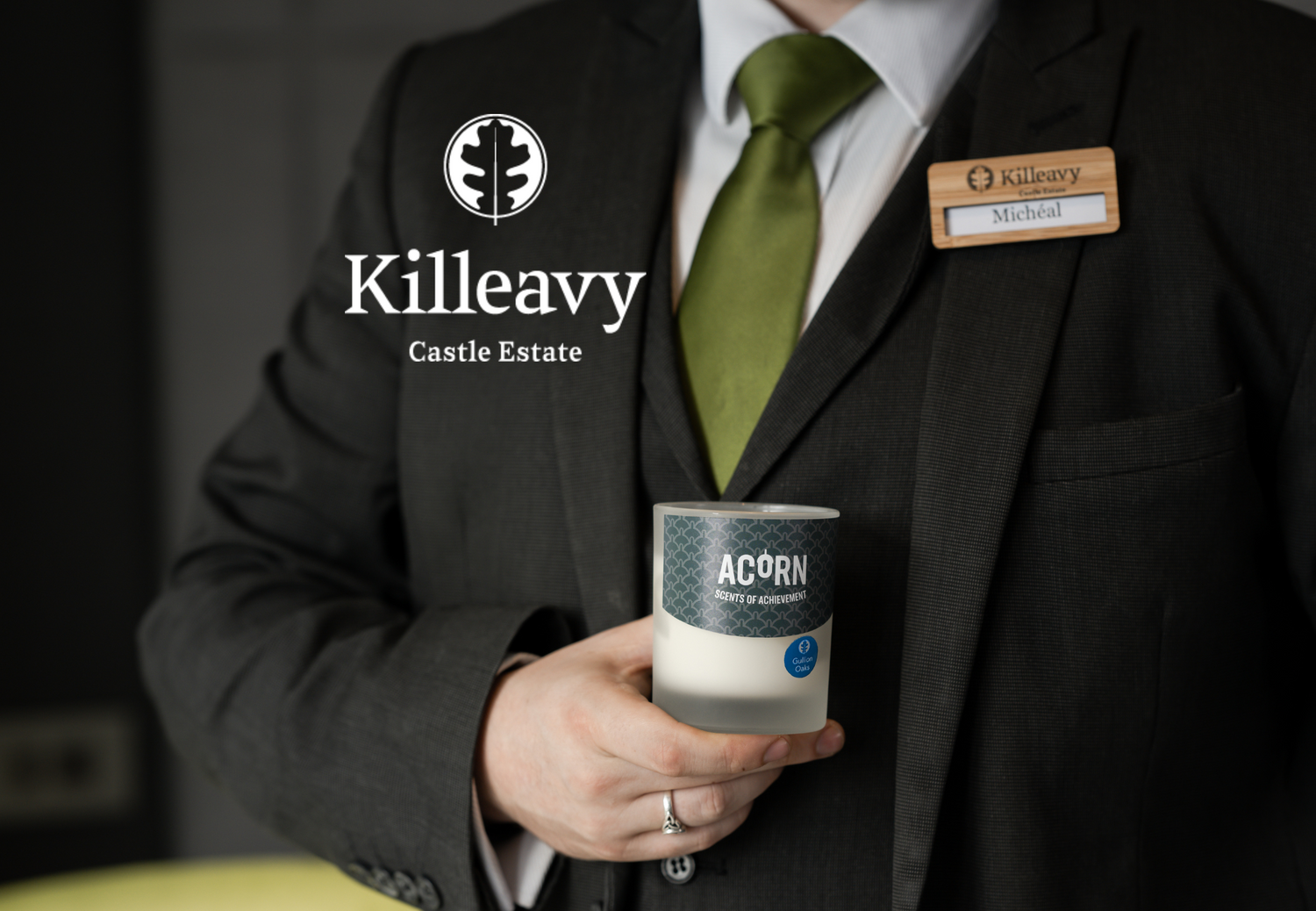 Bespoke Partnerhips
At Bolster Community, we wholeheartedly embrace every opportunity for your business to join forces with us. Whether it's through engaging staff or customer-focused events featuring our exquisite Acorn Candle Range, or through other collaborative endeavors that generate social value and unlock additional benefits for your business, we are dedicated to providing unparalleled support in every capacity.
Discover our recent partnership with Killeavy Castle Estate, a prestigious luxury hotel, where we curated bespoke scented products to elevate their guest experience whilst harnessing their purchasing power to make a positive impact in the community.
Get in touch with a member of the team today to explore the opportunity of a bespoke corporate partnership by submitting an enquiry in the form below.
Read Story
Curated Gift Hampers
Need a quick 'thank you or 'thinking of you' gift to send sooner rather than later. Don't worry! Explore our curated collection of pre-assembled hampers below and choose the perfect gift for your recipients. We offer free delivery across the UK. Alternatively, if you prefer collection, you are more than welcome to collect your order from our headquarters at Bolster Community Office in Newry.
Spread a Thoughtful Gesture