Celebrate Love and Support a Cause
Our enchanting 'Love Story' scented soy wax candle serves as the perfect wedding favor, embodying the essence of your special day. Each candle is handcrafted with care by our talented young adults with mixed abilities, ensuring a unique and heartfelt touch. What's more, 100% of the profits generated from your purchase go directly towards supporting the most vulnerable members of our community.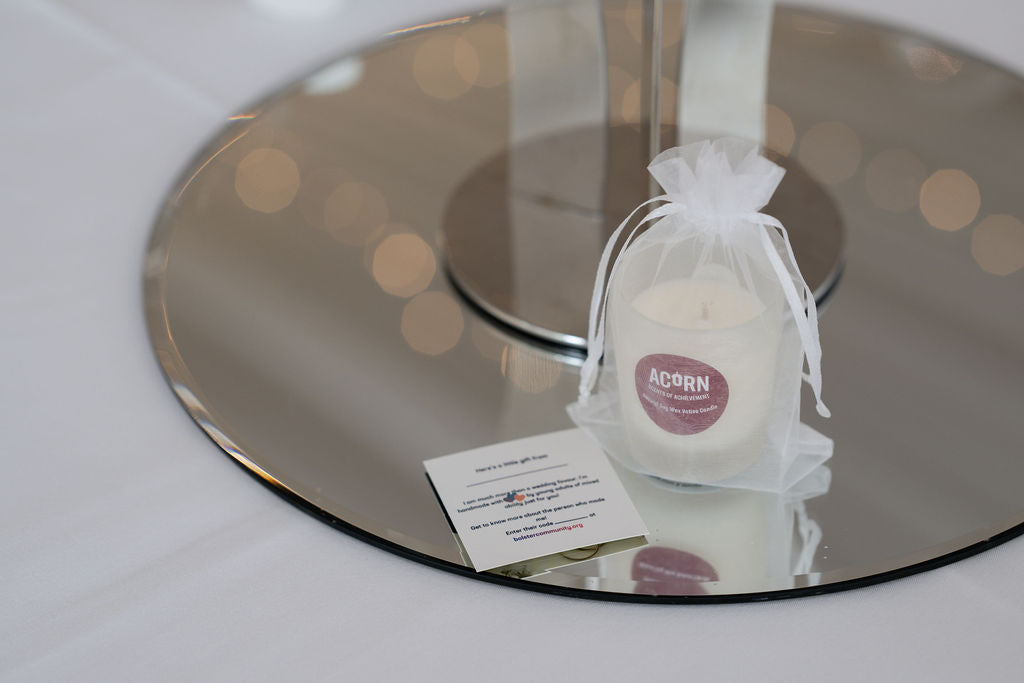 Personalised Notes from the Heart
To add an extra layer of meaning, each favor comes with a beautifully hand-signed card from the candle maker, infusing your wedding day with a personal connection and a heartwarming touch.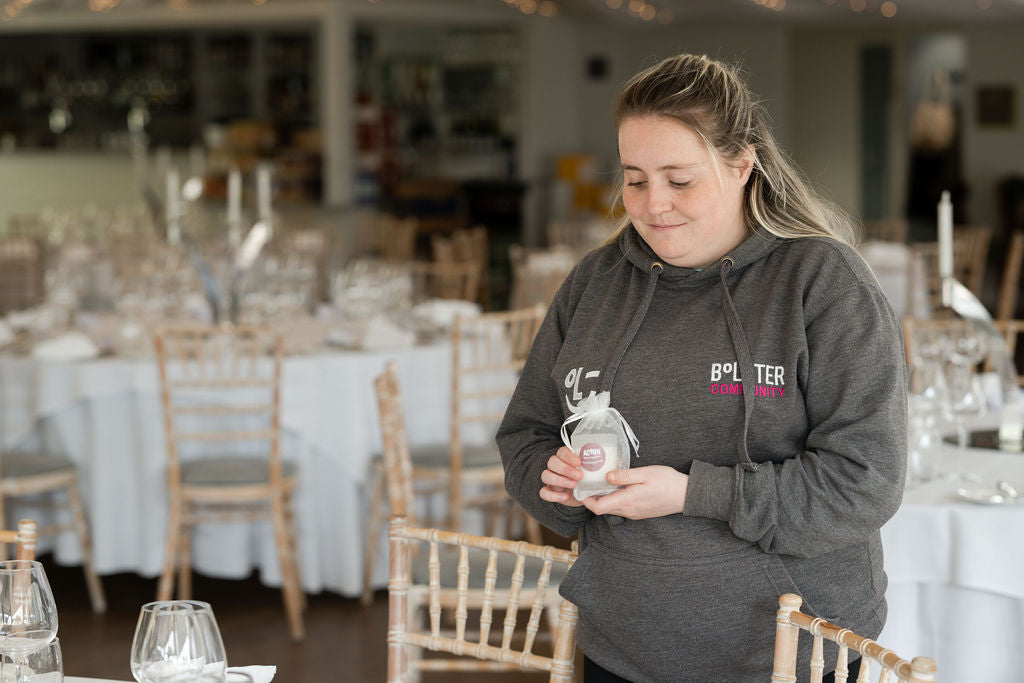 The Scent
The Love Story scandle offers a captivating fragrance that will charm your senses. With a powdery soft, woody floral essence at its heart, notes of meadow lily, jasmine, white neroli, and iris wood intertwine gracefully. Enhanced by dreamy musk, precious amber, and creamy vanilla, this candle envelops your space in a delightful and comforting aroma.
Gift Set for the Wedding Party
Share the joy of your wedding day with our special gift sets. Handcrafted by our talented young adults, these sets include a selection of our finest soy wax candles, packaged with a heartfelt message card. Show your appreciation to your loved ones with these meaningful gifts, symbolising the cherished moments you've shared.